Kenny Reed (AKA "The Traveler") is a US professional street skater who traveled to Palestine in October 2013 to help us build the skate ramp in Qalqilya. He travels to the far-off corners of the globe to share his love of skating and teach children how to experience the freedom it inspires. Kenny spent over two weeks with us and the X-Games in Qalqilya. After the ramp was finished, Kenny, Adam and Mohammed went to the wall surrounding Qalqilya to embark on what may be the first documented wall ride by a skater in Palestine. Adam, the director of QALQILYA and an internationally exhibited artist, photographed Kenny's spectacular tricks. Yes, that wall is corrugated. No, there was no Photoshop involved.
The following three images reflect that day's incredible shoot. More information below.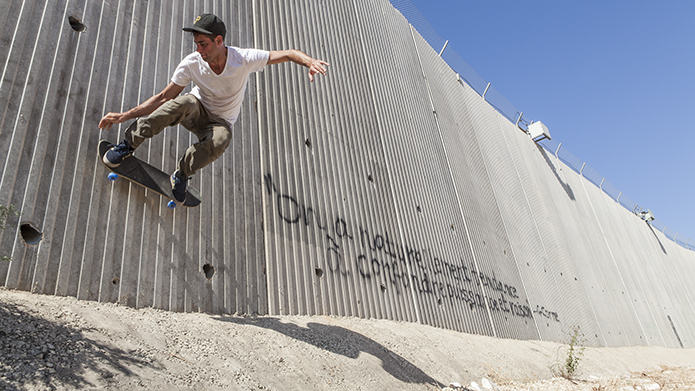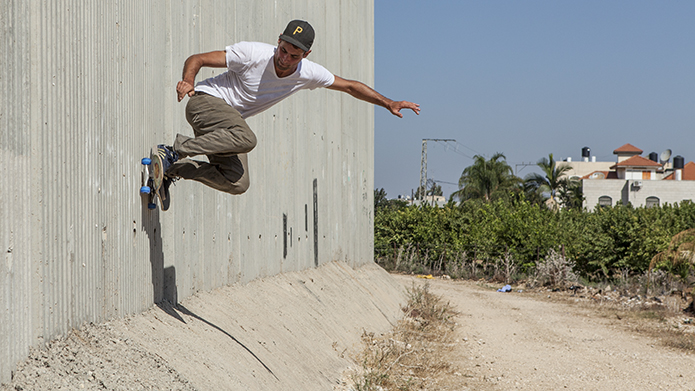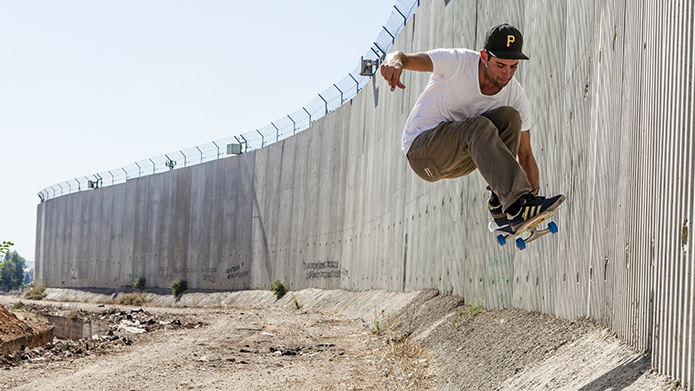 Each of these photographs is for sale and all proceeds go directly to funding the film.
Each print is 36 x 20 inches (91.5 x 51 cm) and are being printed in editions of 10. They come framed with a floating, face-mounted 1/4 inch glass, beautifully finished with flamed polished edges, backed by archival acid free museum board, and comes with a wood or stainless backing to hang on any wall. This gallery quality piece is used by artists and museums around the world. We are selling each framed photograph for $1,750 USD (shipping not included). All proceeds go directly to the film.
Also, stay tuned. We will be adding a collection of smaller photographs for sale very soon.
We are grateful for Kenny's support towards the film and passion for the kid's in Palestine. For more information and prices, please contact Adam at aa@adamabelstudio.com.